Lake Country Real Estate Statistics

$1,271,563

$641,796

$377,565
* Statistics provided by Interior Realtors MLS from May 1, 2021 - October 1, 2021
Explore
The OKGN Life

in Lake Country
Use our helpful neighbourhood map below to search for your new home, condo or townhome, and find your ideal Lake Country neighbourhood. Use the filter tool to display the neighbourhoods, schools, best places to eat and drink and the best parks.
Lake Country Schools
Here is an overview of the number of schools in Lake Country.
Lake Country's Schools & Post Secondary Options
Lake County's public education is provided by the Central Okanagan School district 23. Grades K-6 are offered at these three elementary schools located throughout the area, Davidson Road Elementary, Oyama Traditional School, Peter Greer Elementary, while grades 7 to 12 are provided at George Elliot Secondary.
A middle school is being planned on and a priority for the very near future.
In addition to three elementary schools and one secondary school, Lake Country has three major post-secondary institutions nearby. Together they accommodate more than 12,000 post-secondary students. Okanagan College and the University of British Columbia Okanagan campus drive regional economic growth through research, development and job-ready graduates.
Currently, Lake County offers five different childcare options for parents looking for support for their young children. For children between the ages of one to five years old can go to Elowyn, Inspirefly Child Care, New Beginnings, Early Learning Center, Lake country Imagination Academy and Lake Country Boys and Girls Club.
Lake Country
Here are a few of the sights you're most likely to see. Four nearby lakes include Okanagan Lake, Kalamalka Lake, Wood Lake and Duck Lake.
Request your very own Relocation Guide today!
- The Weather
- School Guides & Catchments
- Best places to Eat & Drink
- Fun Annual Events
- Neighbourhood Guides
-Newcomer Information
and so much more...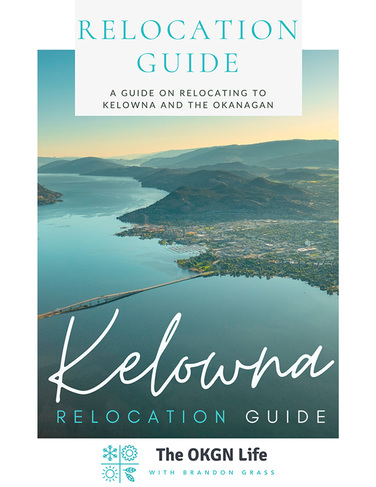 A guide on Relocating to Kelowna and the Okanagan
RELOCATION GUIDE

The OKGN Life with Brandon Grass
Helpful Videos
For Moving To Lake Country