Peachland Real Estate Statistics

$1,175,330

$806,478

$658,250
* Statistics provided by Interior Realtors MLS from May 1, 2021 - October 1, 2021
Explore
The OKGN Life

in Peachland
Use our helpful neighbourhood map below to search for your new home, condo or townhome, and find your ideal place to call home in Peachland.
Use the filter tool to display popular developments, schools, best places to eat and drink and the best parks.
Peachland Schools
Here is an overview of the number of schools in Peachland.
Peachland's Schools & Post Secondary Options
Children in kindergarten to grade five will attend Peachland Elementary. For grades six to nine, they will attend Glenrosa middle school and high school. They will attend Mount Boucherie secondary school for grades 9-12.
There are excellent transportation options for parents wanting to get their children to and from school safely. The city of Peachland offers various school bus options and routes.
Peachland
You will likely see a few of these beautiful sights from a summer evening stroll along Beach Ave to thrill seeking hike up Pincushion Mountain.
Request your very own Relocation Guide today!
- The Weather
- School Guides & Catchments
- Best places to Eat & Drink
- Fun Annual Events
- Neighbourhood Guides
-Newcomer Information
and so much more...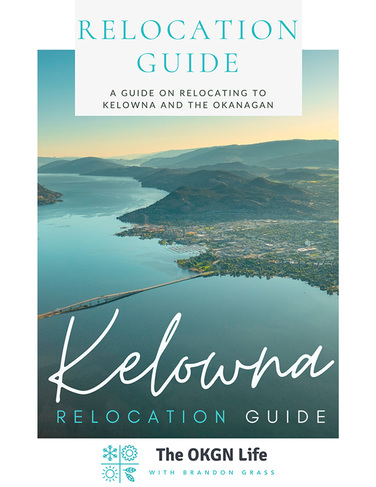 A guide on Relocating to Kelowna and the Okanagan
RELOCATION GUIDE

The OKGN Life with Brandon Grass
Helpful Videos
For Moving to Peachland