RELOCATING TO THE OKANAGAN VALLEY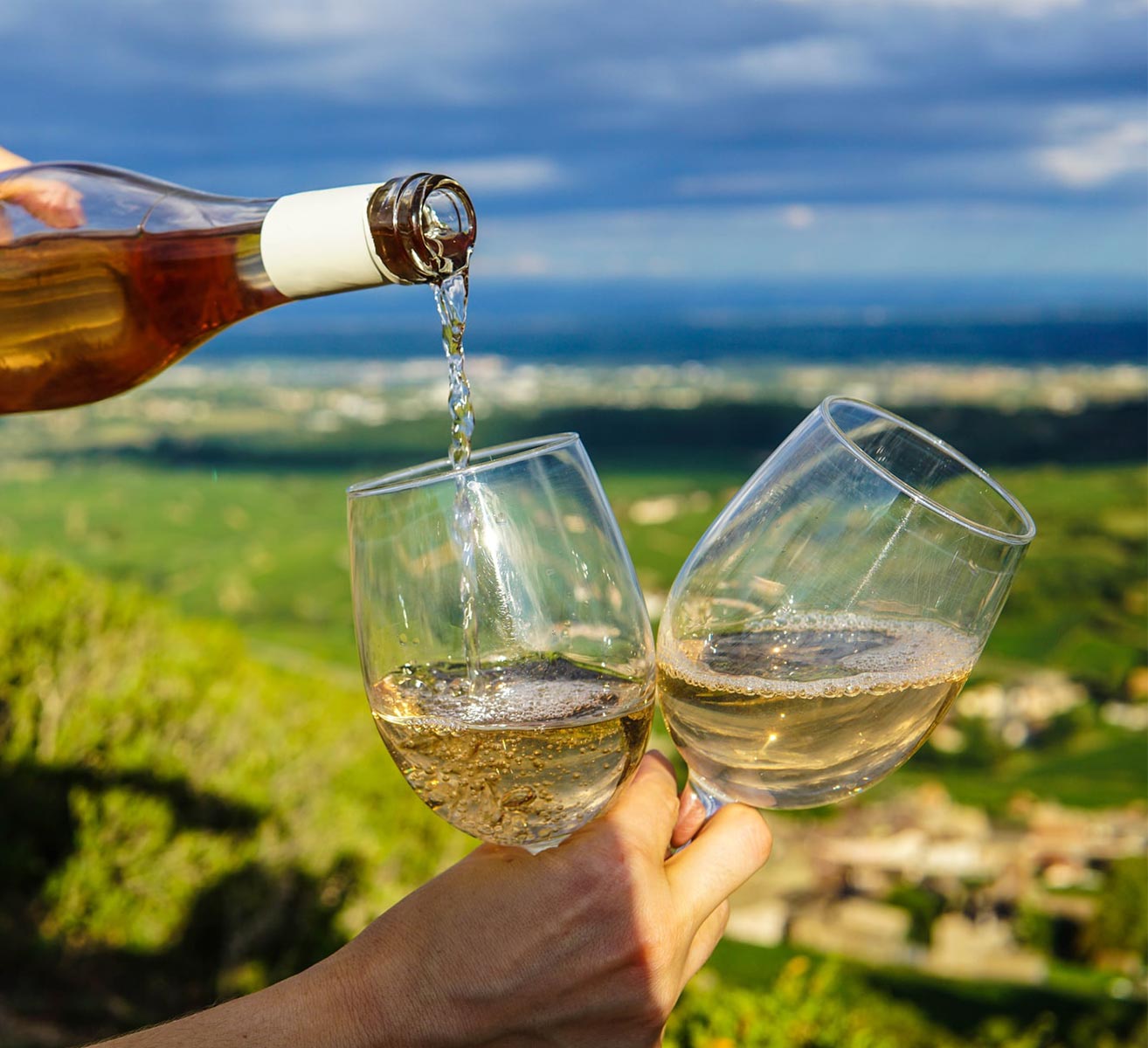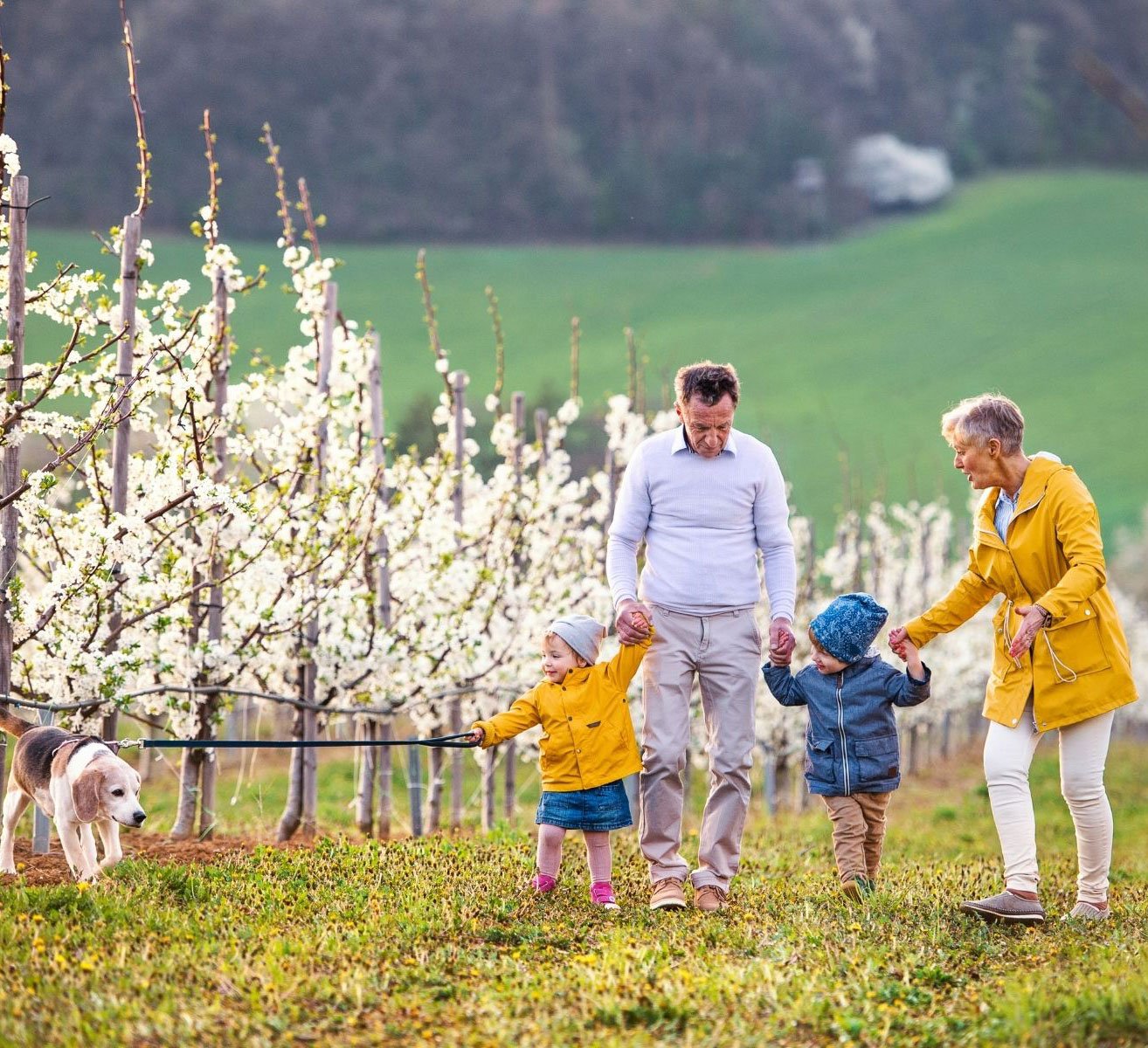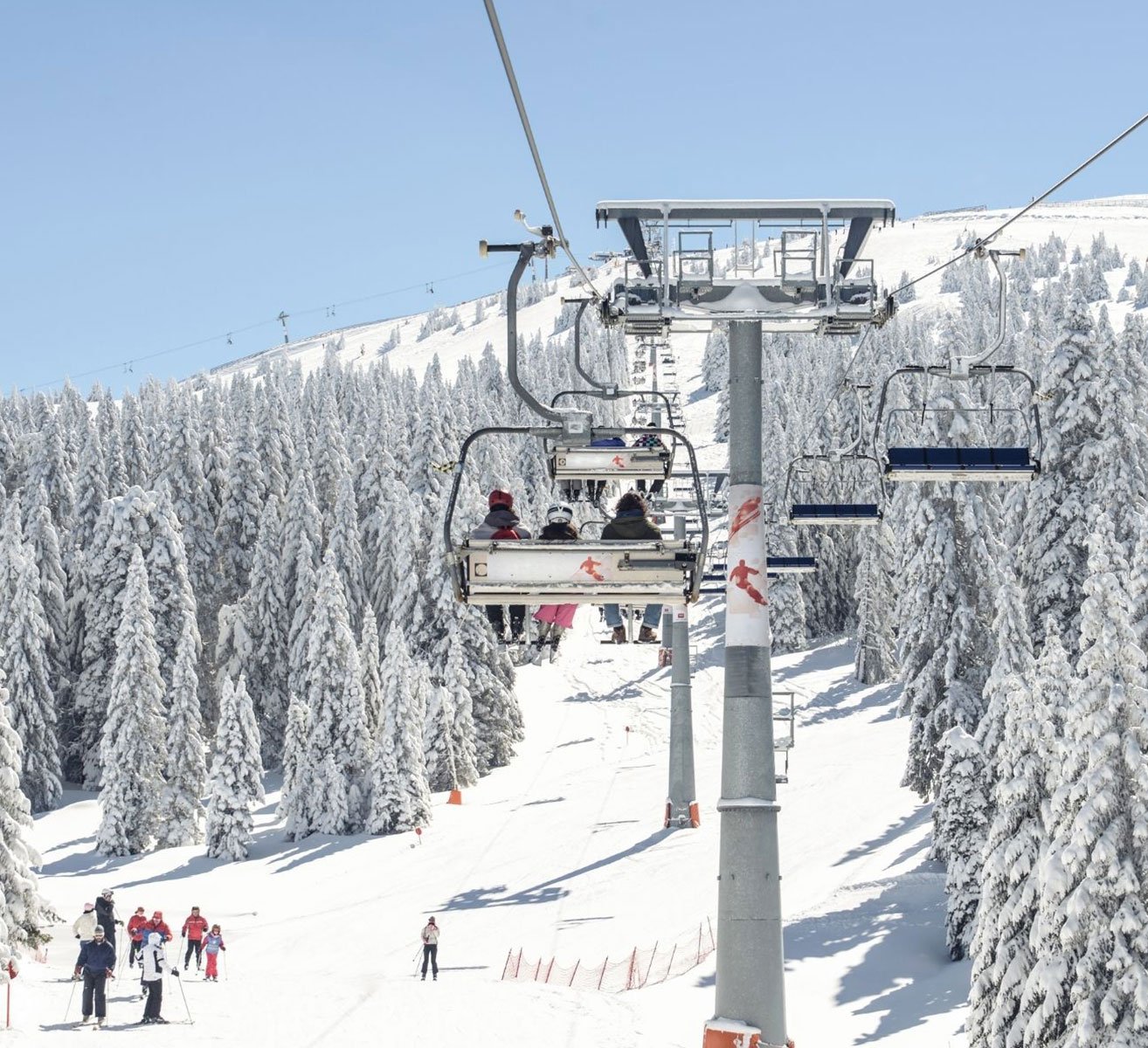 Are you thinking about Moving to Kelowna and the Okanagan Valley?
Kelowna and the Okanagan Valley offer some of the best year-round weather in Canada, with four distinct seasons providing the best weather conditions for getting the most out of everyday life. With an unmatched lifestyle not found anywhere else in Canada, it's easy to see why so many people are moving to Kelowna and the Okanagan Valley.
The Okanagan Lifestyle
Okanagan residents enjoy living a relaxed, laid-back lifestyle while making the most out of this beautiful region they call home. Locals enjoy everything from a quick swim and family bbq at Gyro Beach to a weekend getaway full of fresh Okanagan champagne powder at Big White Ski Resort. Or they might enjoy heading to the local Kelowna Farmer's and Crafter's market and stocking up on the best seasonal Okanagan fruit. With so many great activities and things to do, residents always make time to enjoy life in the Okanagan.
Locals love taking advantage of the incredible four-season playground and getting outside to enjoy all of the fun activities to do throughout the year. Okanagan Lake provides endless summer fun from swimming, boating, paddleboarding, kayaking, windsurfing, or just hanging out lakeside, enjoying friends and family. In the wintertime, locals enjoy snowmobiling, snowshoeing, cross country skiing, snowboarding & skiing, to name a few. Pretty much every sport and activity under the sun (pun not intended) are enjoyed here in the Okanagan.
Below is a collection of the most popular lifestyle searches, to make your home search even easier.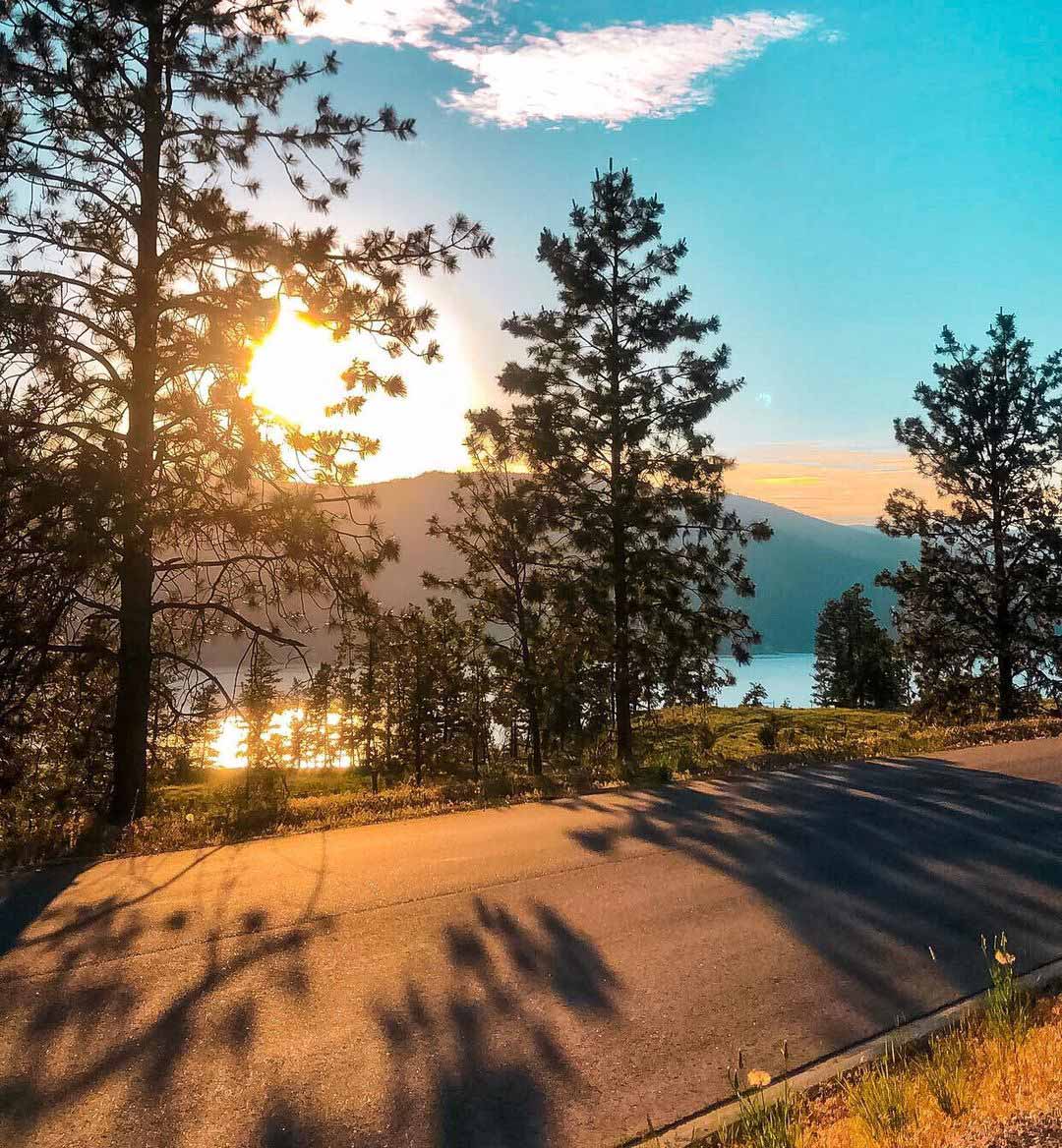 Breathtaking Scenery Everywhere
The breathtaking scenery offered in the Okanagan Valley truly is heaven on Earth. The Okanagan boasts a stunning natural landscape of freshwater lakes, mountains, forests, rolling hills running across the many local orchards, farms and wineries. A few of the must-see views include Pincushion Mountain, a four-kilometre hike just off Ponderosa Drive in Peachland, Oyama Lake Road Lookout in Lake Country, or Knox Mountain Park downtown Kelowna. Kelowna.
Life is Truly Better at the Lake.
As one of the most beautiful waterways in Canada, there's a lot to love about Okanagan Lake. At 135 kilometres long and five kilometres wide, this beloved destination plays a vital role in local summer fun. With water temperatures averaging around 19 to 23 degrees in the summer, outdoor enthusiasts can enjoy stand-up paddleboarding, wake boating, sailing, charter boating, flyboarding, kayaking, canoeing, fishing, and snorkelling and a ton of swimming. Plan a lake day at these nearby freshwater lakes, including Kalamalka Lake in Vernon, Wood Lake in Lake Country, and Skaha Lake in Penticton.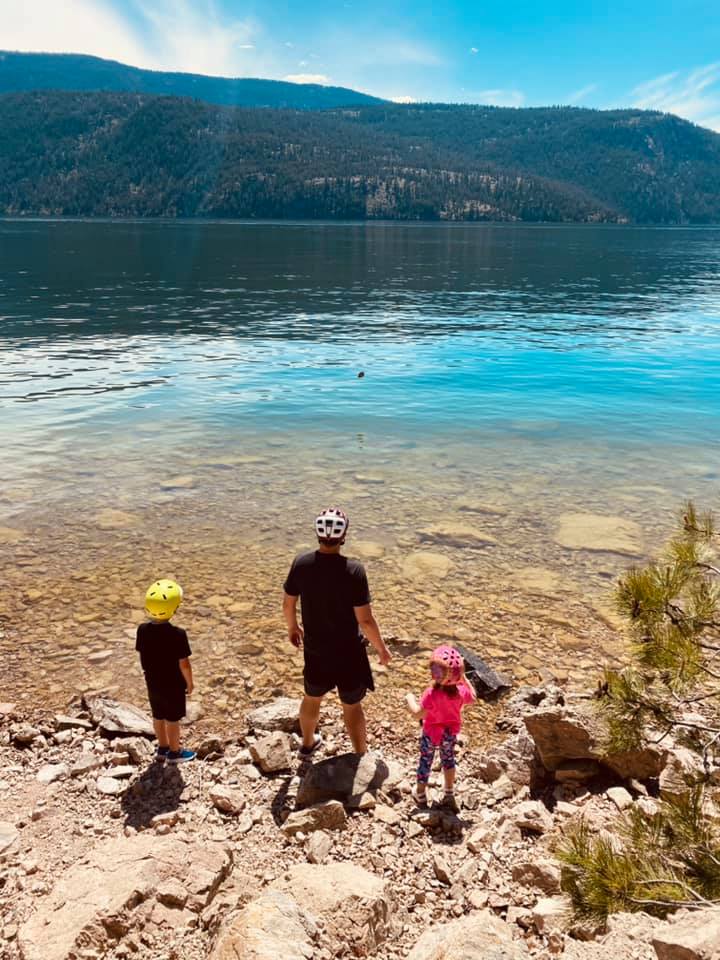 Okanagan
Relocation Guide
Our Kelowna Relocation Guide covers...
Need to know information for living in Kelowna, including the weather, things to do and cost of living here.

Helpful School information, including the number of schools, addresses, phone numbers and useful catchment maps.

Find out the very best annual events that happen throughout the year.

A list of the best places to eat, drink, shop, and fun things to see and do.

A list of the best parks and places we love to go as a family

An overview of the Kelowna real estate market including hyper-local market information.

Helpful neighbourhood information on each of Kelowna's 20 unique neighbourhoods, and a helpful neighbourhood map to show you exactly where they are located.

Newcomer information that includes helpful phone numbers and websites for utility companies, trash and recycling pick up, residential telephone services, cable tv providers, airport Information, community transit, Vehicle registration and inspection offices.

Important information for relocating with your vehicles, and what needs to happen in the first 90 days of you living here.
And so much more...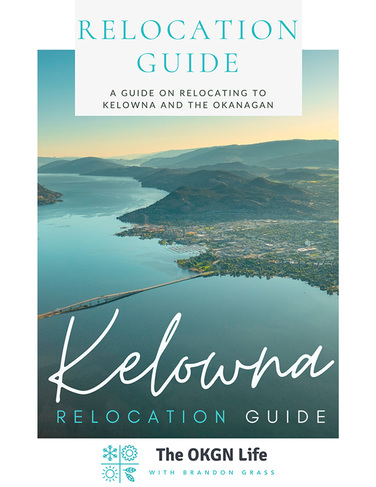 A guide on Relocating to Kelowna and the Okanagan
RELOCATION GUIDE

View our entire playlist of relocation videos to help you with your next move to the Okanagan.
Our Most Popular Relocation Videos
Why I Know I can Help you Relocate to the Okanagan
After personally relocating to the Okanagan from Vancouver 12 years ago, I can honestly say it's been one of the best decisions of my life. I've gotten to experience the Okanagan lifestyle truly, and now as a local community expert and real estate professional, I get to help others just like you find the Okanagan lifestyle that's right for them.
Being a local community expert has allowed me to match dozens of families, young professionals, retirees and investors to their ideal neighbourhood based on their priorities, preferences and lifestyle. There is nothing better than helping new clients transition into life here in the Okanagan Valley.
Moving to the Okanagan? Great! Let's Chat!
Start your relocation journey with a friendly conversation with me, where we can discuss your timeline, unique needs, lifestyle, budget, type of home you're looking for and all the most essential things you're hoping to find here in the Okanagan.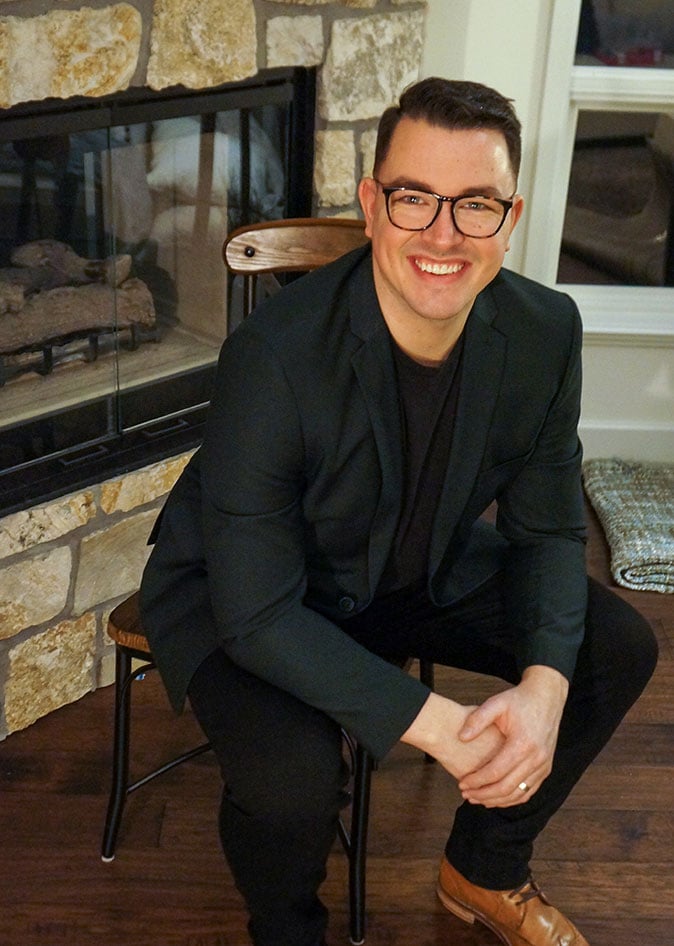 The Best Listings In The Okanagan
Exploring the Okanagan with
Brandon Grass
If you are thinking about moving to the Okanagan, one of the best ways I've been able to help others make the relocation a reality. It allows them time to truly explore the Okanagan and get a sense of what this incredible region offers by scheduling their one-on-one guided tour with a local community expert.
On your tour will cover
The kinds and types of homes you'll find living in (insert neighbourhood here)
Current overview of the real estate prices and market trends
The best things to see and do in (insert neighbourhood here)
School & Catchment information, covering what school districts you'll be in and what educational options you'll have here.
An opportunity to have all your questions answered
Your Okanagan tour with me will include:
Complimentary Kelowna International Airport pickup and drop off
A meal at one of the best local eateries if we get hungry

What is the Cost of living in the Okanagan
One of the first questions you may be asking yourself is… What is it going to cost to live in the Okanagan? While living expenses definitely aren't cheap when compared to other Canadian cities like Toronto, Vancouver, Calgary, Winnipeg, the Okanagan is considerably cheaper.
Watch this in depth analysis for a breakdown of all the cost you can expect when living, working and playing in the Okanagan to learn more.
Incredibile Real Estate Prices
What if I were to tell you that Okanagan real estate is not only affordable, but when compared to home prices in Vancouver or Toronto it becomes an unbeatable bargain. As of March 31, 2022, the median sale price for a single-family home with four bedrooms, three bathrooms, and 2,694 square feet is $1,280,131 dollars. In Vancouver, the median sale price for a four-bedroom single-family home is $2,400,000 and in Toronto, the median sale price for a four-bedroom single-family home is $2,100,000.
As of March 31, 2022, the median sale price for a townhome with three bedrooms, three bathrooms, and 1,646 square feet is $782,214. The median sale price for a condo with two bedrooms, two bathrooms, and 1,044 square feet is $537,683.
See how far your price range goes and click the button below to be taken to the latest Okanagan real estate listings and homes for sale.

The Weather? It Can't Be Beat
The Okanagan offers a distinct four-season climate with over 2000 hours of annual sunshine, less than 15 inches of yearly rainfall, mild cool winters, and hot sun-soaked summers.
During the winter months, we will receive on average 25 inches of annual snowfall with an average temperature through December, January and February of 1°C, which is very mild compared to the rest of Canada.
In the summer months during July and August, the average temperature is a warm 28°C, sometimes will get with a tropical heatwave that can last for several days when temperatures will reach over 45°C. Don't worry, that's what the lake is for! In summary, the weather in the Okanagan is incredible.

Central Okanagan Public Schools
Whether you're looking to bring your family to the Okanagan or your planning to start a family once you get here, one thing you must know, Is that the Okanagan offers excellent public and private school options.
Education is a top priority in the Okanagan, giving children, teens, and young adults an opportunity to learn, grow and develop. Public education is provided by the Central Okanagan School District 23, which offers some of British Columbia's best-rated elementary, middle, and high schools.
In total, there are thirty-one elementary schools, eight middle schools and five senior secondary schools.
In addition to all the public school options, twelve private schools throughout the region provide religious and non-religious opportunities, including Okanagan Christian School, Aberdeen Hall, Our Lady of Lourdes, and Okanagan Montessori.
Read even more about Kelowna, West Kelowna and Lake Country public schools visiting our blog where I have included even more information for you to read through.
Higher Education Opportunities as well
Suppose you have a family with children who are just nearing or are at the age of attending College or University, living in the Okanagan. In that case, they won't have to go far from home for great educational opportunities.
The University of British Columbia's Okanagan Campus (UBCO) is located in the North East of Kelowna and is part of the University District - Quail Ridge neighbourhood. The Campus Offers 62 undergraduate programs and 19 graduate programs.
In Kelowna's Lower Mission neighbourhood on KLO road is Okanagan College. The college offers an extensive list of over a hundred educational programs that include topics ranging from Business, Technologies, Trades & Apprenticeship, and Tourism.
Read more about both of these wonderful post secondary options by clicking the links below.

There are Parks and Beaches Everywhere!
Whether you're here on vacation or have lived in the Okanagan for years, you want to make the most of each sun-filled day. A great way to do just that is by exploring any one of our incredible parks or beaches.
The most challenging task you'll have is choosing where you're going to go next. With over 30 beaches scattered throughout the area, here are a few of our family's favourite spots and why we love them.
We love heading to Pritchard Park in West Kelowna to perform in a few cannonballs off the edge of the oversized dock that extends into the lake.
Inside the park, grounds are big beautiful weeping willows and ponderosa pines that offer ample shade, a volleyball court, public washrooms and a tiny playground for the kids.
In Kelowna, we love heading to City Park for the beautiful soft white sandy beaches, volleyball courts, gigantic multi-coloured playground with an awesome zipline, waterpark, convenient paved pathway along the lakeshore, perfect for walking, riding a bike, or rollerblading.
In Peachland, we love heading to Swim Bay to test our bravery on the extra high dive or see if we can make it to the other side of the zipline hovering over the lake. There are also several docks and a rope swing for endless fun.
In Lake Country, Kalamalka Lake steals our heart with its ever-changing colours, warm water temperatures, and our go-to spot is the main entrance of Kal Beach. White soft sandy beaches, docks, concessions and public washrooms, there is nothing else you'll need for a great day at the beach.

Popular Places to Live in the Okanagan
If you're wondering where to live in the Okanagan, it comes down to your unique needs and lifestyle, and lucky for you, we have a great variety with over thirty unique neighbourhoods for you to choose from.
The four central communities that make up the Okanagan Valley include Kelowna, West Kelowna, Lake Country and Peachland.
Start your search by exploring and getting to know a few of the most popular places to live in the Okanagan, by clicking the links below.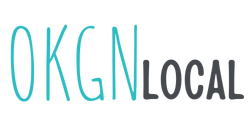 Learn all about living in the Okanagan Valley with our curated hyper-local content just for you where you'll find the very best in Okanagan living including…
Our Favourite Food & Drink spots
Fun Things To See and Do
Helpful Guides and resources
Local Events and attractions
Real Estate News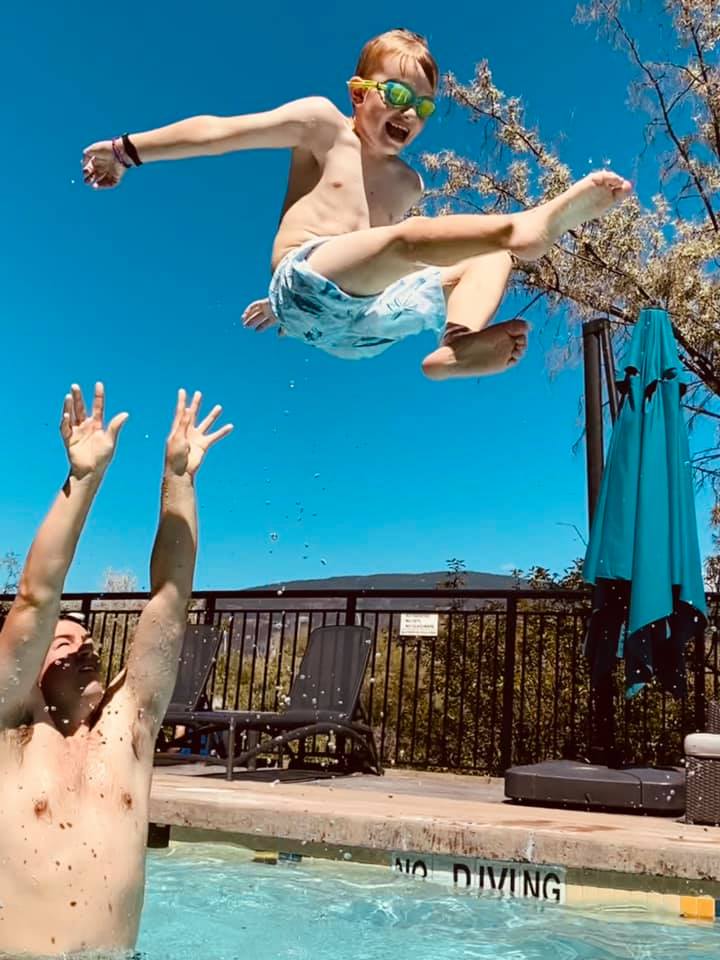 READY TO RELOCATE?
Awesome, I'm ready to help!
Get in touch with me today and tell me all about your Okanagan relocation plans and let's get this exciting process started.
I look forward to welcoming you home to the Okanagan Valley
How Can I Help You Today?