Thinking About Relocating to Kelowna?
---
Download Our Helpful Relocation Guide...
What You'll Find Inside Our Kelowna Relocation Guide...
Kelowna Relocation Guide
Our Kelowna relocation guide covers...
What you should expect living in Kelowna, from the weather, costs of living here, our local schools and more.

Kelowna School information includes catchment area maps, addresses, and phone numbers.

Highlighting the very best annual events that happen throughout the year.

A list of the best places to eat, drink, shop, and fun things to see and do.

A list of the best parks and places we love to go as a family

An overview of the Kelowna real estate market including hyper-local market information.
Helpful neighbourhood information on each of Kelowna's 20 unique neighbourhoods, and a helpful neighbourhood map to show you exactly where they are located.
Newcomer information that includes helpful phone numbers and websites for utility companies, trash and recycling pick up, residential telephone services, cable tv providers, airport Information, community transit, Vehicle registration and inspection offices.
Important information for relocating with your vehicles, and what needs to happen in the first 90 days of you living here.
and so much more...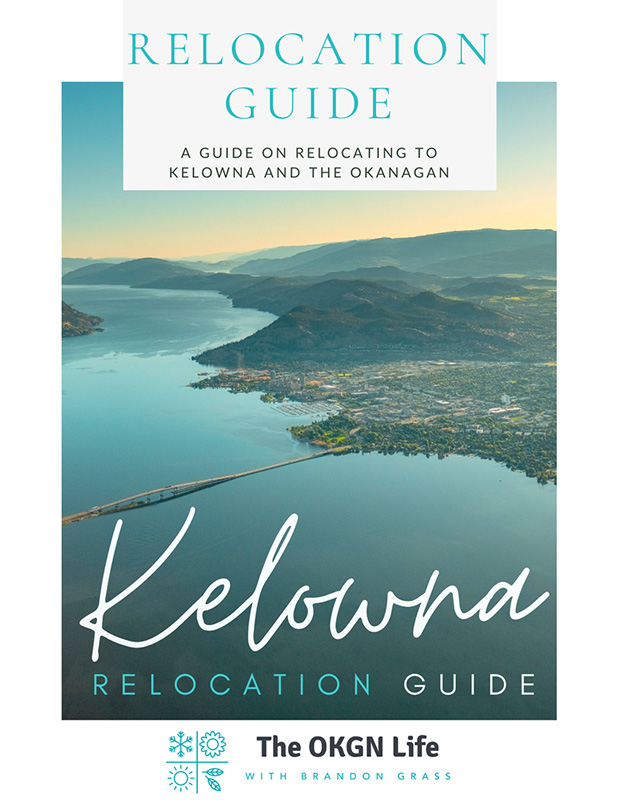 A guide on Relocating to Kelowna and the Okanagan
RELOCATION GUIDE